Dr. Mary Buhman
Veterinarian, Owner
Dr. Mary Buhman is a South Dakota native and a graduate of Hill City High School. She received her undergraduate degree in biology from the University of Minnesota-Morris. Dr. Buhman then attended the University of Minnesota where she received a Bachelors in Veterinary Science with Distinction and her Doctor of Veterinary Medicine in 1991.
After Dr. Mary's graduation from veterinary school, she moved to Rock Springs, WY, where she worked as an associate for 4 years before purchasing the practice. In 2008, she moved back to South Dakota where she worked as an associate. In 2013, Dr. Buhman purchased Meiners Animal Clinic. Dr. Buhman has 3 children and 2 grandchildren. She also enjoys photography and gardening. If you have spoken with her, you will have heard about her golden retrievers and her cats with special needs. Dr. Buhman enjoys practicing small animal medicine and also working with exotics. The passion for exotics was cultivated during her 5 summers working at the Great Plains Zoo & Museum in Sioux Falls, SD while she was an undergraduate. She has treated rabbits, ferrets, small mammals as well as a variety of reptiles and amphibians. Having had the company of many personal and clinic animals over the years, Dr. Buhman has also experienced many of the medical and surgical conditions as her clients. Dr. Buhman hopes that pets are able to receive veterinary care in a kind, compassionate environment coupled with knowledge and experience.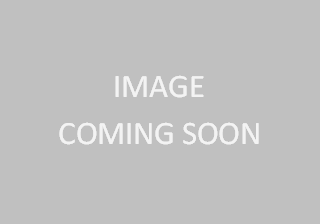 Dr. Sheila MacLaughlin
Associate Veterinarian
Coming Soon
Trish
Receptionist
Trish grew up in Montana and moved to Rapid City in 1999. She attended the veterinary technician program at NAU in 2001-2002 but after college decided to pursue a career in banking. Since deciding to leave the banking field in 2010, she has been back in veterinary medicine. She earned her Human Animal Bond Certification through NAVC in 2019, and in 2021 she earned her Pet Nutrition Coach and Veterinary Business Leader Certifications. She joined our team in January 2022.
In her spare time, she enjoys reading, movies, music, and spending time with her dog and cats.
Trish has a variety of interests in the veterinary field including environmental enrichment, senior care, nutrition, and preventative care.
Jasmine
Receptionist
Jasmine grew up in Minnesota and moved to South Dakota with her husband in 2017. She rejoined the clinic in 2021 and loves the rewarding feeling of being able to assist you and your pets even in the smallest of ways.
Jasmine has 2 dogs- Ava and Patriot. In her spare time, Jasmine enjoys hiking with her dogs, kayaking, off-roading in her Jeep, and relaxing with her family.
Nicole
Technician
Nicole grew up in Sturgis, graduating from Sturgis Brown High School. After graduating, she was accepted into the veterinary technology program at NAU. Nicole started working at Meiners Animal Clinic in 2012 while in school. She received her Associates of Applied Sciences degree in Veterinary Technology in May 2014.
Nicole has 3 pets: a Persian cat named Theodore, a rescue cat Violet, and a heeler named Dally.. In her spare time, Nicole enjoys spending time with her family, camping/fishing, playing softball or just being home with her husband and son. What Nicole enjoys most about her job is the opportunity to connect with and comfort our patients.
Sherri
LVT
Sherri is originally from Michigan. She attended Michigan State University graduating in 1984 with an Associates of Applied Science degree in Veterinary Technology. She became licensed the same year.
Sherri is married. Her husband was in the Air Force enabling them to live in Germany, Mississippi, North Carolina, Virginia and finally South Dakota. Sherri has 2 daughters and 3 grandchildren. She also has 3 dogs- Jinny, Finn and Charlie, 2 cats, 4 horses and several beef cows and chickens.
Sherri likes to travel, go camping, garden and read. She has been with Meiners Animal Clinic since 2018.
Kirsten
Technician
Kristen graduated from Ridgewater College for Veterinary Technology in 2014. She started her career in Veterinary Medicine working as a technician at a Humane Society in Minnesota before moving to the Black Hills area in 2017. She joined the Meiners Animal Clinic team in May of 2020 and she loves working here!
She has one senior cat named Lexi that she has had since Kirsten was 12 years old. Golden Retrievers are her favorite dog breed, she had 2 growing up. She enjoys getting outside in the hills; hiking and kayaking. She also enjoys going to concerts, watching the Minnesota Twins baseball team, and spending time with her husband.
Lanora
Veterinary Assistant
Lanora grew up in Brownwood, Texas. She lived in Phoenix, Arizona for 11 years before moving to South Dakota. She got certified as a Veterinary Assistant from the Pima Medical Institute in Phoenix in 2021. After she got her certification, she moved to Rapid City and has been here for a year. She joined the Meiners Animal Clinic team in July of 2021.
She has 3 pets; a cat named Goat, a rottweiler named Thor, and the newest addition to the family, a cat named Franny. In her spare time, Lanora enjoys painting, watching movies, and spending time with her family and pets.
Julie
Kennel Manager
Julie has worked at Meiners Animal Clinic since 2008 as a Kennel Attendant and is now our Kennel Manager.
She is married with 3 children and 4 grandchildren. Julie has 2 dogs named Tallow and Shilo, 2 cats she adopted from the clinic, Daisy and Olive, and 2 horses named Copper and Junior. You may recognize her horses in the pasture across from the clinic. In her spare time she likes to read, garden, hike with her dogs and work with her horses.
Ruth
Kennel Attendant
Ruth grew up in MN but Rapid City has been home since 1981. It just felt like the Black Hills area was the place for her! She had worked many jobs over the years but realized she would be happier working with animals and enrolled at NAU and became a vet tech.
Ruth really was enjoying her life better working in this field. And while she did enjoy being a tech she really liked working in the kennel/boarding side because she got a chance to really get to know each animal's personality better. Besides spending time with her three cats, she enjoys reading, hiking, jigsaw puzzles, traveling, and cooking.
Amanda
Daycare/Kennel Attendant
Amanda's grandparents decided to stay here after her grandfather retired from the USAF. She was born and raised in Rapid City, SD. She started as a volunteer and foster parent for her local animal shelter and eventually graduated from the Grooming Apprenticeship Program at Petco in Rapid City. Her favorite thing about working with animals is that they let you know what unconditional love really means. Amanda knew that working with animals would be something she would do for a long time the first day she took home her first 2 fosters.
She has 2 sons, Anthony and Austin, and 2 adorable granddaughters, Zoey and Addy. In her free time, she spends most of her extra time with her other half doing things like gardening. She collects salt and pepper shakers.
Taylor
Daycare Attendant
Taylor is originally from Wyoming. She moved to South Dakota in 2014 with her family. Taylor has been working at Meiners Animal Clinic since 2018. She is glad to have found a job that she has always dreamed of. She enjoys every moment working and playing with all the dogs!
She has one dog named Missy. In her spare time, Taylor enjoys hiking, paddle boarding, 4-wheeling and going to the lake.
Amanda
Daycare Attendant
Amanda was born and raised in Rapid City. She began working in the veterinary industry when she realized she had a drinking problem. She was told to occupy her time doing something that she would enjoy and make her feel good about herself.  That's when she began fostering and volunteering for her local animal shelter. Those animals saved her life and she's been a recovering alcoholic for 12yrs now.
She knew she was in the right field of work the first time she brought fosters into her home. Those 2 kittens taught her the real meaning of unconditional love. When they were finally ready for their forever homes, she knew she had made a difference in their lives and wanted to continue to make a difference in these animals' lives.
Amanda is 46yrs old and has spent 26 of those 46yrs with her best friend and better half, Carl. They have 2 boys, Anthony and Austin, and 2 beautiful granddaughters, Zoeylynn and Addylnn. She enjoys gardening and collecting salt and pepper shakers. She's also a certified groomer that graduated from the Grooming Apprenticeship Program through Petco in 2015.